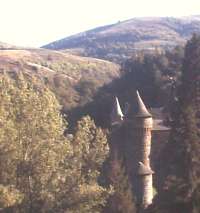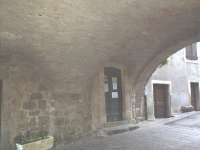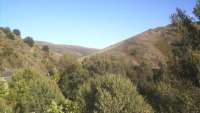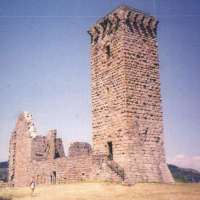 On average, the Lozère is the highest department, but the differences are huge. Thanks to the average and the large number of water courses that find their source here, the Lozère is nicknamed : "the water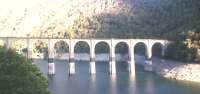 tower of France". The numerous rivers, lakes and barrages are ideal for fishing, swimming, canoe and even sailing..
The Cevennes have an altitude of between 300 and 900 meters, like the "Gorges du Tarn" and the "Gorges de la Jonte", with a Mediterranean climate.

The diversity of the Lozère offers something of interest for everybody : on of near the water, on foot (a large number of well described and signposted hiking routes crisscross the region) or by car to visit the large number of interesting sites.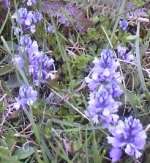 Lovers of nature, flora and fauna will be spoiled here. The flora of the Lozère is remarkable, from April till the end of autumn there is a successive flowering of: broom, wild narcissus, orchids, and heather, just to name a few.
Many varieties of mushrooms, fantastic in appearance and tatste. The fauna also offers plenty of diversity : deer, wild boar, beaver, birds of prey, etc..

With its many mountain rivers and lakes, the Lozère is a paradise for trout fishers. Near La Combette (at only 4 kms from the source of the Lot) , the latest count has yielded 900 trout over a length of only 100 meters of river. (La Combette is sutuated at 100 m. from the Lot).
Best time for trout fishing : April, May and June.
---


Feel free to call us for information !